Feldenkrais Professional Training Program

 (FPTP)

| Roma8
Educational Director
Anna Maria Caponecchi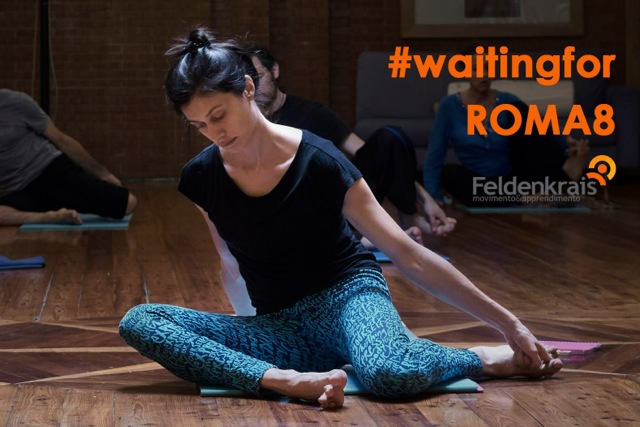 New start Roma 8 October 2019
Those interested in joining the course must have attended CAM lessons and/or received FI and/or participated in Feldenkrais Method workshops.
The Association organizes free monthly workshops that introduce the Method and the Training Course.
Before registering, please contact the office.
Documentation
The following documents must be sent to the FMA Association in order to register:
A letter of presentation from a Feldenkrais Method teacher with whom you have worked.
A copy of payment via bank transfer of the € 600.00 registration fee by 15 OCTOBER 2018 – Payment Description: "Registration for ROMA 8 Training Course": IBAN IT36D0503403209000000021703 – made out to "Associazione Culturale Feldenkrais Movimento e Apprendimento"
Registration form with recent ID photograph
Medical certificate attesting to ability to practice recreational sports activities.
Download the Course registration form
All materials must be sent by email to info@feldenkraismovapp.it.
Fees
The annual cost of participation is € 3,350.00, for four years.
The yearly fee can be paid in five installments, the first of 550 Euros and the rest of 700 Euros each.
Segment I
30 OCTOBER – 3 NOVEMBER 2019
Segment II
6-8 DECEMBER 2019
Segment III
2-6 JANUARY 2020
Segment IV
7-9 FEBRUARY 2020
Segment V
13-15 MARCH 2020
Segment VI
1-3 MAY 2020
Segment VII
30 MAY – 2 JUNE 2020
Segment VIII
30 JULY – 14 AUGUST 2020
Segment I
4 – 8 DECEMBER 2020
Segment II
6-10 JANUARY 2021
Segment III
19-21 FEBRUARY 2021
Segment IV
26-28 MARCH 2021
Segment V
30 APRIL – 2 MAY 2021
Segment VI
2 – 6 JUNE 2021
Segment VII
31 JULY – 14 AUGUST 2021
Segment VIII
17 – 19 SEPTEMBER 2021
Segment I
29 OCTOBER – 2 NOVEMBER 2021
Segment II
4-8 DECEMBER 2021
Segment III
5-9 JANUARY 2022
Segment IV
25-27 FEBRUARY 2022
Segment V
22-25 APRIL 2022
Segment VI
2-5 JUNE 2022
Segment VII
30 JULY – 14 AUGUST 2022
Segment I
28 OCTOBER – 1 NOVEMBER 2022
Segment II
8-11 DECEMBER 2022
Segment III
6-8 JANUARY 2023
Segment IV
10-12 FEBRUARY 2023
Segment V
24-26 MARCH 2023
Segment VI
28 APRIL- 3 MAY 2023
Segment VII
2-4 JUNE 2023
Segment VIII
29 JULY – 13 AUGUST 2023
This post is also available in:

Italiano (Italian)