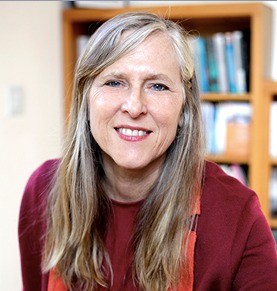 Elizabeth Beringer has been involved with the practice and development of the Feldenkrais Method for more than 40 years. She trained directly with the founder of the Method, Dr. Moshe Feldenkrais, in both the U.S. and Israel.
Elizabeth has maintained an ongoing and varied private practice, applying the Feldenkrais® approach with a diverse population, including those with severe movement limitations, seniors, musicians, children and those in chronic pain. She has also worked extensively with athletes, martial artists and dancers and is known for her ability to apply the Method in dynamic situations.
Elizabeth has practiced the martial art of aikido since 1977 and currently holds the rank of 6th-degree black belt.
Currently Elizabeth is mainly involved in the training of new practitioners. She travels extensively teaching postgraduate programs and leading trainings for new teachers in Europe and the US.
This post is also available in:

Italiano (Italian)